Leaders Magazine interview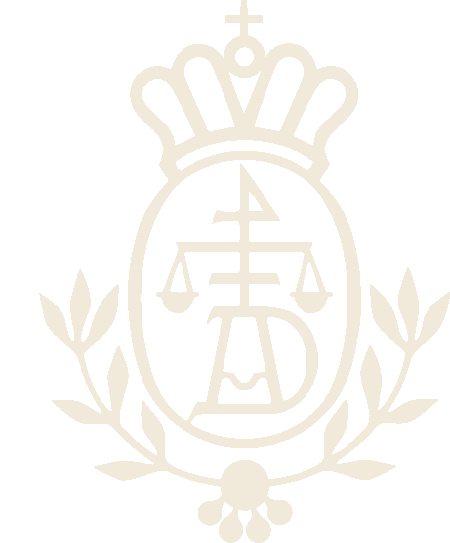 We talked to the managing director of the Czech subsidiary, René Sion, who was at the birth of the brand launch in the Czech Republic and keeps developing it greatly until today.
Talking about a prosperous brand whose foundation dates back to the early 18th century (In 1700 the first Dallmayr House was opened in Munich) is almost a rarity. This family business received its name in 1870 from its founder Alois Dallmayr. In 1900, Dallmayr belonged to the leading delicatessen houses in Europe, proudly displaying its renomé of the "main supplier of the Royal Bavarian Court". Its evolution came in the sixties, when Dallmayr launched the first coffee machines at BMW in Munich. At present, Dallmayr coffee represents a high-quality brand, which has been developing its coffee blends for 70 years, and created a typical Dallmayr coffee flavour…When you visit its Czech branch, apart from the coffee, a special blend of Latin American art, various coffee machines and gadgets impresses you as well. The facts here speak for themselves. Its present turnover is one billion euro and the company controls 13% of the German speaking market.
In 2001, Dallmayr House expanded into Cen- tral and East Europe. How was it accepted in the Czech Republic at first?
We became one of the latest significant brands actually launched in the Czech market, which, although already very occupied, has not been such a big challenge for us in the end.
Why?
The product's quality of our competitors was very questionable at that time. You have to be aware that the Dallmayr brand belongs to the four most luxurious delicatessens in the world. Here, it is still of marginal importance to provide coffee catering in general. Of course, our competition doubted that we would be able to break in with such a high-quality product. However, I am happy to say that they had to adapt to our level after about a year of our operation in the Czech Republic. Hereby, we succeeded in educating the market and at present, having Dallmayr coffee at a catering belongs to the standard etiquette. Finally, we were so successful, we even had to expand and build our own building…
What was the key strategy for the Czech market?
Since the very beginning, we mainly focused on the B2B segment with an extended portfolio comprising self-service and vending machines, office coffeemakers and office coffee systems, among many other things. In short, any use of technology devices for professional use in facilities. It can be businesses, institutions, law offices, state organizations, in short any place where coffee is wanted. To sum it up, we specialize in caterings and various blends of coffee that our clients can order together with our professional service.
Why do you think coffee has been globally such a popular drink for centuries?
Although several inconvenient myths circulate around coffee, this drink brings many positives for our body. And mainly, it is a great "ice breaker" during negotiations and official visits. In this respect we have, in particular, a great reputation at the Prague Castle. When Václav Havel unexpectedly died two years ago, we made coffee for 1400 statesmen from around the world at his funeral. There were so many heads of states which we could have last seen here perhaps during the period of Charles IV. It was a surreal experience when in line for your coffee stood Bill Clinton, Madeline Albright, John Major, James Cameron or Karel Gott. We have also provided Václav Klaus and his spouse with our coffee and vending machines, and this tradition continues with the new president, Miloš Zeman, as well.
Now you are in your own building in Jesenice. Why did you choose to go outside of the city?
Well, we are equipped there not only with administration but also a storage space with technical background aimed at machinery and other necessary technology settings, where eventually the clients may be trained or where people interested in coffee culture can meet and enjoy themselves. To be honest, our most difficult decision concerned how to decorate it. We originally wanted to have business posters on the walls…
Why have you changed your mind?
Well, coffee logically belongs rather to the cultural world. At the same time, we've begun exploring many different cultural events, whether it be opera days, exhibitions or openings, among other things. As fate would have it, I met with Katerina Bohac Linares at one of them. She has already represented her collection of Latin American art. I liked the images very much; they were positive, cheerful, and especially resonated to the world of coffee. In the beginning we just rented a couple of pictures which finally resulted in the entire gallery. Thus, we've established the Latin Art Gallery within our company building, and about 120 people came to the first opening. Hereby we unwittingly laid the foundation of a tradition, which now has taken place for more than a year.
Who can come to visit you?
People interested in coffee, art, Latin America, and other cultural issues can more or less regularly meet here. In the very beginning, I was really surprised that our visitors were not only near friends but our real clients, for we don't invite just anyone to show their faces here. Thanks to all of them, we are still learning how the events can be done differently.
How do your gatherings differ from traditional business events? In your view, what attracts the clients most?
As we see it, there is a big wave of interest in Latin America in the Czech Republic at the moment. Somehow, Latin America was not particularly affected by the crisis. For many people it's just a market that is very interesting both culturally and economically. There is also a great Latin & Hispanic minority that lives here too, of a few thousand people. And people do teach Spanish here, have a lot of friends here, so this has naturally generated interest in the culture. However, people come here not only because of the paintings. It is rather a meeting of friends for coffee, wine or Swiss cheese tasting. We have also introduced some significant sponsors of other high-quality brands here, like wine, food, etc. And the world of art within is kind of uplifting for our clients.
Could you explain this relation of art with business? Why do you support it?
People come here and see paintings, and wonderfully relax and recharge their energy. Last but not least, the natural connection of corporate culture and the world of art generate the notion of a social engagement. In short, we can inspire a lot of people with our events. They come, buy a painting and thus can cultivate their working environment as well. All at once, they realize that their life has changed a little, as they can see their art in their own environment. It might look like an insignificant step at first sight, yet believe me, it is like an avalanche. And we are very proud that the customer has something extra in his conference room with his coffee.
Could you explain what the coffee culture is about in more detail? How is it related to your concept?
The birthplace of all coffee is East Africa, specifically Ethiopia and its province Kaffa. Dallmayr coffee is mainly based on the Ethiopian coffee, which is very characteristic. However, in all of our ranges, a very substantial quantity of coffee comes from Latin America. And mainly specialities and rarities come from there. Therefore, it is very logical that there is a very strong relation between Latin American culture and the Latin American Art on one side, and the Dallmayr brand on the other. There are, of course, different elementary kinds of coffee, like Robusta, Arabica, etc. Moreover, each Latin American country has a different way of preparing coffee, and the most typical is the Italian style. Coffee colado represents an old style of making coffee, not in the cities but in the rural areas. It has a very special taste, and I could go on…
Source: www.leadersmagazine.cz